Introducing Move Or Improve Assurance Now you can buy new flooring with confidence knowing that if you change your décor or move within 10 years, you can save up to 50% on your next flooring purchase† . Watch Our Videos Watch the Move or Improve Assurance Commercial See tips to impress guests and homebuyers. New Floors With Peace Of Mind Flooring is a major investment in your home. What happens if you change your style? Or, if you move? Now, you can install floors that you love today, knowing that a change of heart or change of house won't break the bank. Move or Improve Assurance is available exclusively from Flooring America and Flooring Canada — and it's available across the U.S. and Canada. So you can move, or improve practically anywhere. And, there's no catch! Why You Need It What if you move?
New flooring in your current house will increase the value of your property and give you an edge in today's real estate market. Plus, when you sell your house, you can use your Move Or Improve Assurance to upgrade the floors in your new house at a savings of up to 50%! What if you want a change?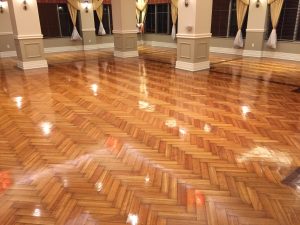 Nothing improves the look and feel of your house like new floors, but many people choose to put it off. With Move Or Improve Assurance, there's no reason to put off this important remodeling upgrade. Move Or Improve Assurance will ensure that you save in the future if you decide to change the look of your room or if you want to upgrade to a higher end product. Protect your investment.
The Move Or Improve Assurance program is available throughout the U.S. and Canada, so the investment you make in your floors is protected, no matter where life takes you. Talk to one of our flooring experts about Move Or Improve Assurance today. How To Get It: 1. Purchase your new flooring from Flooring America or Flooring Canada
2. Select Move or Improve Assurance for the special introductory investment of $39
3. If you move or improve your floors in the next 10 years, show your original receipt and Move or
Improve Assurance Certificate to redeem your discount. It's that simple! How It Works: When you redeem your Move Or Improve Assurance program certificate, you'll receive a discount of up to 50% toward your new flooring purchase. Your discount is based on the amount of your original purchase and how long you've had your floor. Best of all, there's no maximum dollar amount — your discount is up to 50% of your original purchase, whether it's $500 or $5,000!
For instance, if you buy flooring with Move Or Improve Assurance now, then move or want to change your floor a year and a half later, you would get a discount of 40% of your original purchase to apply to your new purchase!
The chart below shows you how the discount works over a 10 year period. Time period from date of purchase Qualified Conditions Your Discount Year 1: 6–12 Months Move Only 50% Discount Year 2: 13–24 Months Move/Replace/Upgrade 40% Discount Year 3: 25–36 Months Move/Replace/Upgrade 30% Discount Year 4: 37–48 Months Move/Replace/Upgrade 20% Discount Year 5-10: 49–120 Months Move/Replace/Upgrade 10% Discount Go ahead and invest in beautiful new floors today. Then if you reconsider, remodel, redecorate, upgrade or relocate, you're covered for the next 10 years. †Visit your local store or download the brochure for details.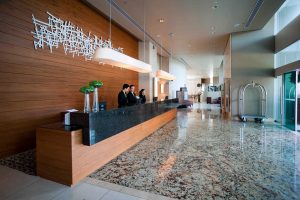 New floors can improve the value and boost the selling price of your home. Still have 70s shag in the living room? Update to new carpet for instant buyer appeal. Buyers love walking into a home with newly installed carpet and plastic carpet protectors covering the walkways. It gives the buyer that new feeling and tells them the home is well cared for.
Don't skimp on the cushion. You don't want potential buyers distracted by how harsh and hard the floor feels beneath their feet.
Is your hardwood floor in need of TLC? It's less expensive to replace damaged boards than to subtract the cost of repairs from your asking price.
The smell of just baked cookies at an open house can really add to the appeal of your home. Just don't burn them!
Help your home sell faster: make your hard surface floors shine with a good cleaning and polish before putting your home on the market.
If you're not replacing carpet in your home, be sure to have it professionally cleaned before selling. Buyers want to see a clean, move-in ready floor.