You might have heard about the trending technical wear and wondered what it is all about. Go through this guide to understand everything you need to know about this type of clothing.
What is techwear?
Technical wear, also commonly known as techwear, is a form of clothing that prioritizes functionality over other aspects such as fashion or looks. These clothes are made of weather-resistant fabrics, with laminated zips and many chained pockets. They have become their own aesthetic and are often very comfortable to wear. They are lightweight, breathable, have temperature regulation capacity, and are perfectly suitable for constantly on the go.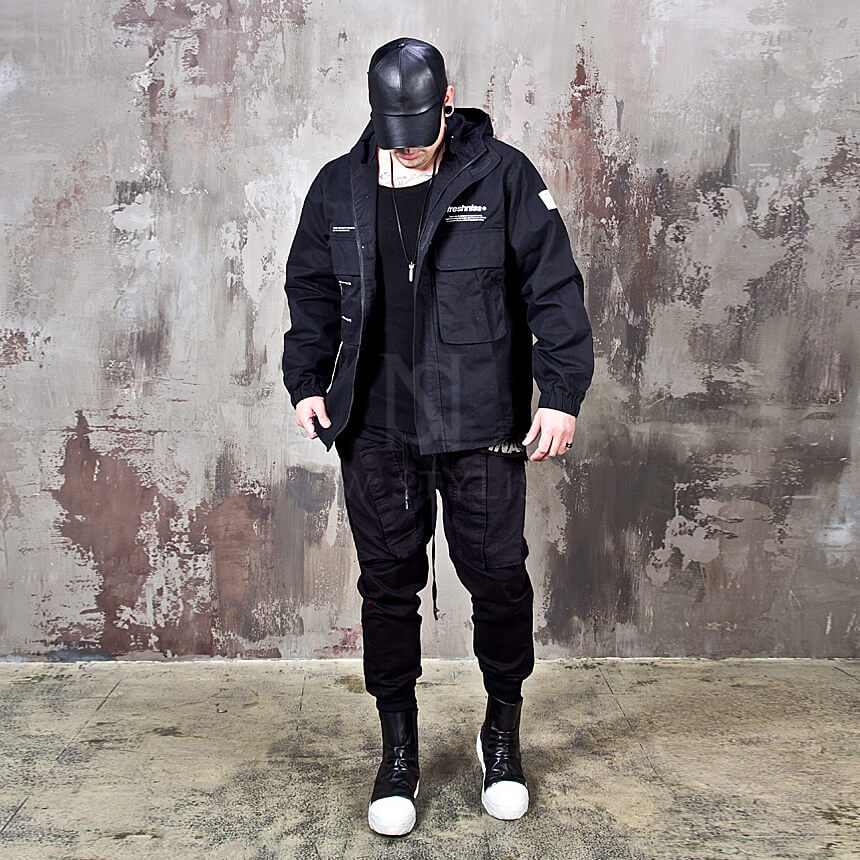 It was designed with the idea of having the most practicality when traveling in the wilderness or when one is out and about and requires protection against the weather and small places to store their necessities such as phone, wallet, etc.
Fabric used
The central aspect that gives technical wear high resistance to weather elements is the fabric used. The use of clothing is greatly determined by the material that it is made out of. Some brands make clothing that can quickly be passed off as everyday clothes such as crew necks, replacing cotton with merino wool. This wool is a natural, high-quality fabric and has all the properties needed to become a techwear, such as lightness, breathability, moisture resistance, etc. Some brands also create artificial materials which are just as good as the natural ones, if not better but are cheaper.
One of the most commonly used materials is GORE-TEX. It is made with the help of a lot of research and modern technology and is the perfect mixture of lightness, breathability, waterproof, and temperature regulating abilities.
How to wear it?
Technical wear can be worn as a complete look. A person can be clothed from head to toe without seeming odd because of its easy and basic style. Yet, that might be a bit non-functional for someone just in the city doing their daily job. For such people, incorporating just an overlayer such as a jacket or some trousers might be the perfect go-to solution. Because of their minimal style yet high compatibility with the environment, they are the ideal piece of clothing.
Where to use it?
This piece of clothing is the perfect choice for people who love to explore the wilderness go on hikes and safaris. Also, there are a lot of styles available in these clothes, which, although are minimalistic, can be made to fit in various settings. For example, cargo camo pants are perfect for the jungle, whereas neutral-toned insulated jackets are suitable for the winters in the city.
Earlier, the main focus was functionality, but apparel is the perfect combination of function and style as time progresses. Regular, everyday clothes such as t-shirts and crew necks are made using these materials. This allows them to be functional in everyday life and become a staple piece of clothing in one's wardrobe.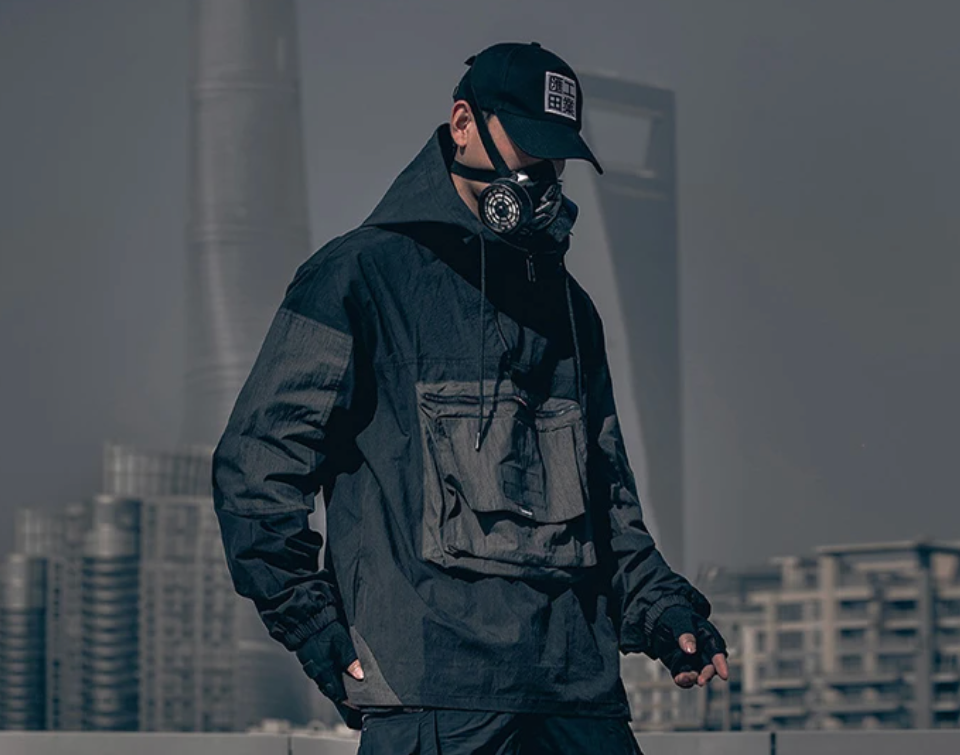 Footwear
An essential part of anyone's wardrobe is the shoes. A waterproof shoe may not look appealing to the eye, whereas a sturdy and durable shoe can be bulky for everyday use. Hence, techwear shoes are the perfect option for anyone. Companies have studied the science behind walking, running, and motion and have come up with solutions that provide the feeling of running on clouds. This technology, combined with water resistance, lightness, and breathability, makes the perfect shoe that comes under the technical wear aesthetic. Along with these qualities, such shoes are also made with durability in mind. Therefore, you won't have to worry about ruining your favorite pair of footwear.